Michelle Wright has been named the new Vice President of Information Technology at Schurz Communications.
Michelle joined SCI in 2012 as Director of Project Management and quickly began management of the publishing systems replacement projects as well as the construction of the new KTUU station for Northern Lights Media in Anchorage, Alaska.
On May 13, 2013, Michelle was named Vice President of Information Technology.
Michelle came to Schurz from CUNA Mutual Insurance where she was Senior Consultant responsible for delivery of corporate business and IT process improvement efforts.
Previously Wright held roles as IT Planning and Programs Director for The University of Notre Dame and Senior Manager at Whirlpool Corporation.
Michelle spent the majority of her career at Liberty Mutual Insurance where she managed a staff of developers and technologists in support of five U.S. call center sites and was responsible for desktop support, application development, data center management, and procurement of call center technology.
Michelle received her Bachelor of Arts degree in Journalism from the University of New Mexico and holds a Master of Business Administration in Technology Management from Walden University.  She holds certifications in IT Management (ITIL), Change Management, Executive Leadership, and is a Lean Six Sigma (Black Belt).
Michelle is the very proud mother of three children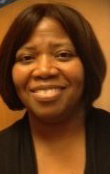 Michelle Wright, Vice President, Information Technology