Live judging of student-built apps Monday, December 10, 2012, 4:30pm ET
Watch it live: https://schurz.com/digital/innovation-prize/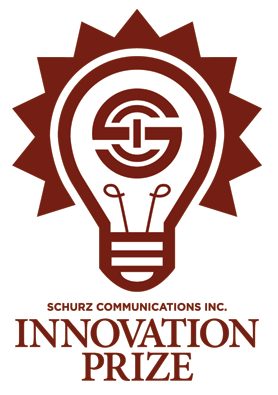 A wide range of student designed mobile applications have been narrowed to the final six. Three of those will be awarded cash prizes in the first ever Notre Dame-Schurz Innovation Contest.
The live event takes place Monday, December 10, 2012, 4:30 p.m. EST at the Eck Visitors' Center on the Notre Dame Campus. It culminates the fall semester work of students enrolled in the Mobile Computing class lead by Professor Christian Poellabauer, Phd. The event is open to the public.
Leaders from Notre Dame and Schurz Communications will select winners.
Here are the innovations to be judged:
What the FM: (Designed by William McGough, Patrick Raycroft)
This tool takes interactive radio to new level, allowing listeners to tap & build playlists inspired by live radio broadcasts.
Room Me: (Designed by Everaldo Aguiar)
This mobile tool allows college students and others to screen, then communicate with, potential roommates matching their personality, behavior types and budgets. It also pre-negotiates rental agreements and house rules between individuals. The goal, according to the designer, is to be a bridge to "co-exist in peace."
Mobile Radio Contest: (Designed by Justin Bartlett, Eli Kloswick)
Shake your smartphone, tap and instantly win cash, prizes and merchandise during live radio contests. A simple and fun way to play & win (or lose) fast.
iReporter: (Designed by Jonas Elias Flesch)
This application combines the strengths of traditional news reporting with legitimate user-generated content. Point, shoot, tap, publish.
Map Pics: (Designed by Ryan Shea, Taylor Seale)
Snapping and sharing pictures with your smartphone is easy. Organizing it all more intelligently is another story. This app creates common experiences by stacking photos based on where they were shot or uploaded.
News Cloud (Designed by David Lopes, Nathan Wickham)
Contacts:
Prof. Christian Poellabauer
[email protected]
574-631-9131
Kerry Oslund, Vice President Digital, Schurz Communications, Inc.
[email protected]
574-247-7240